How to Make Paper Flowers
Here you'll find step-by-step tutorials on How to Make Paper Flowers with lots of photos so you won't have any moment of confusion! We'll be adding more so stay tuned! :)



Cost-Saving Tip: Start Making Paper Flowers!
Paper flowers are a wonderful addition to any greeting card you make. And knowing how to make gorgeous paper flowers will definitely save you some bucks, trust me. I've been making greeting cards long enough to realize that I simply can't keep on buying ready-to-use flowers, otherwise, I'd go broke before I can even score my card! Okay, that's exaggerating. But really, if you're a thrifty craftie like me, it's good to learn how to make your own paper flowers, even if only the basic ones.

A Good Way to Use Paper Scraps
Aside from saving you bucks, you'll also find something to do with your paper scraps since most paper flowers use bits and pieces of those. Which brings me to an important tip.
Do not throw away your paper scaps!
You may find it annoying to have a drawer full of scraps but you'll be surprised at how many times you'll be opening that same drawer to rummage through your stash! And 99% of the time, you'll find just what you need.

FREE Tutorials for You!
Okay, so back to making paper flowers. I've made graphic and easy-to-follow tutorials here so you won't have time making these paper flowers on your own.
Contact Me
If you have any questions about how to make paper flowers or any of my other projects, or if you simply want to say hello (I love hellos!), please contact me through this form. I'll get back to you as soon as I can which is usually within 24 hours unless I'm out of town..
Free Newsletter
I'll be adding more ideas on how to make paper flowers soon so if you haven't already, please subscribe to my free newsletter so I can let you in on what's new. As a thank you for your support, I'll be sending you a download link to a gorgeous digital scrapbook paper pack that you can use for your cards and crafting projects! :)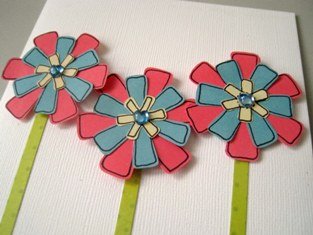 Paper Flowers Using the Asterisk Template

Paper Flowers from Patterned Paper Cut-outs

If you're done here, you might want to look at other pages on this little website. :)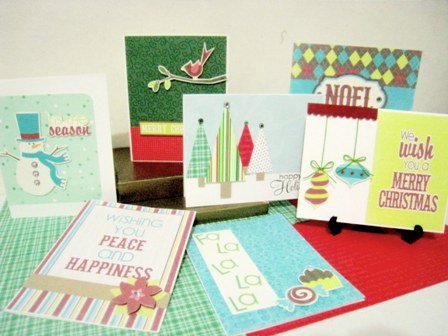 Grab Free Printable Birthday Cards Online


Go back from Tutorials to Make Paper Flowers
to Let's Make Greeting Cards Homepage