How to Make Paper Flowers
Using the Asterisk Template
For this tutorial on how to make paper flowers, you'll get a free asterisk template to work with. This is really easy to follow plus it's loaded with photos so I'm sure you'll have fun! :)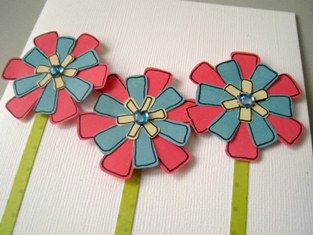 Materials
In this tutorial on how to make paper flowers, you'll need:
♥ a printer to print the template (See Step 1)
♥ plain or patterned paper. Choose any three colors or patterns that you like.
♥ a pencil
♥ pair of scissors
♥ adhesives. I used double-sided tape for this.

Instructions
Step 1: This paper flower will basically make use of asterisk templates. Save the following templates on your PC. Simply right click on the image, click "Save as", choose your destination folder then click "Save".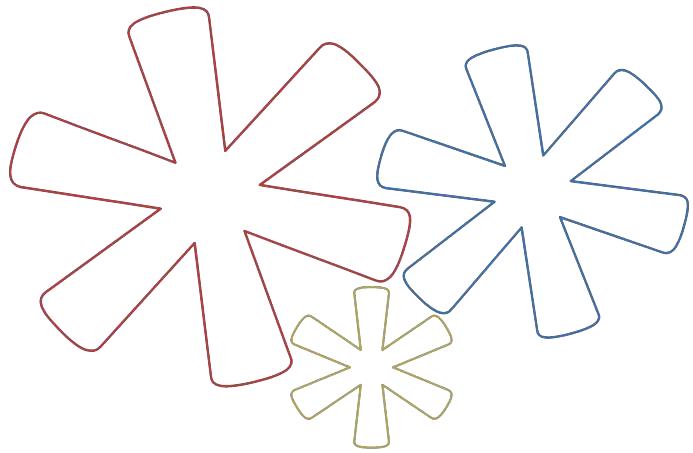 Step 2: Print the templates onto cardstock and cut out each pattern.
Step 3: Using your trusty pencil, trace your patterns or templates onto your solid or patterned papers of choice.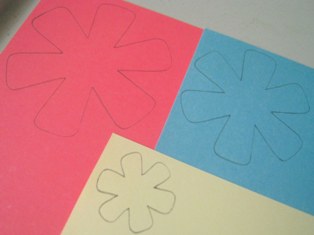 Step 4: Cut out the shapes. Using a quick-drying pen, trace or doodle around the edges to better define each layer of your paper flower. I simply traced around all edges but if you're more patient, broken lines or dots would look gorgeous!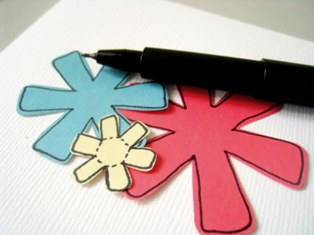 Step 5: Now for the fun part! Let's assemble! Starting with the biggest pattern, layer your cutouts one on top of another. Position each in such a way that the "petals" of the next pattern fall into the spaces in between the "petals" of the pattern before it. Secure each layer with double-sided tape at the center.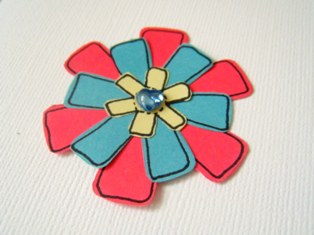 Step 6: Add in a gem sticker or a button for a gorgeous finishing touch!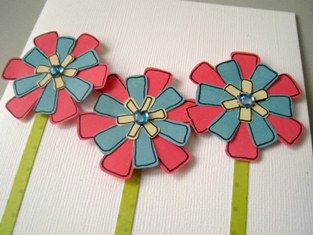 All done! That was pretty easy right?
Learning how to make gorgeous paper flowers will definitely come in handy when making greeting cards. They're pretty versatile since you can use whatever patterned paper you used for your card to match your paper flower to your card's look and feel.

What's next?
Grab Free Printable Birthday Cards Online
I have here beautiful printable birthday cards for you to download and print at home for quick, last-minute greeting cards!


Making birthday cards is a whole lot of fun! And it can be really easy too. Browse our collection of handmade birthday cards for some easy birthday card ideas.

You can also go back to our main page on making paper flowers and choose another tutorial.

Go back from How to Make Paper Flowers
to Let's Make Greeting Cards Homepage