How to Make Paper Roses
On this page, we're learning how to make paper roses. I'll give you a very easy-to-follow tutorial and like all my other tutorials, this will be loaded with photos to help you along. :)




For this tutorial on how to make paper roses, you'll need the following:
Materials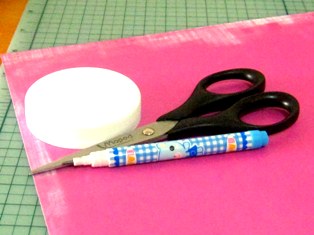 ♥ plain or patterned paper. Choose any color your heart desires.
♥ a pencil
♥ a circle template. You can print one from your computer and cut or you can simply look for something circular that you can trace like a glass, or a bottle cap or something. I used a vitamin bottle cap for this one.
♥ pair of scissors
♥ adhesives. I used double-sided tape for this but perhaps you can go with hot glue especially for the last step.

Instructions
Step 1: Using your template and a pencil, trace a circle onto your chosen plain or patterned paper. One circle will make one paper rose.
Step 2: Cut out your circles. Using your pencil, draw a spiral starting at the center of your circle going outward. Don't worry if it's not perfect, it doesn't need to be. Just wing it! It's a lot more fun if you won't stress over the little details. *wink*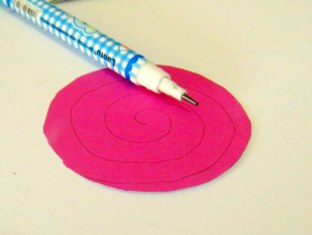 Step 3: With your trusty scissors, trace out the spiral you just drew. Start from the outside and move slowly until you reach the centerpoint of your spiral.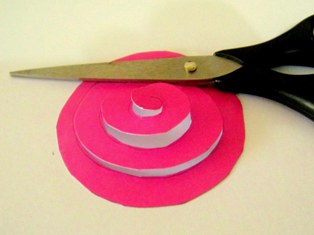 Step 4: Cut out the first few inches of your spiral where width is too narrow to work with. You need your spiral to start and end in more or less the same width.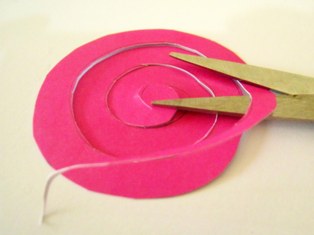 Step 5: Start rolling from the outside and work your way towards the center. Secure the first inch with double sided tape to hold your rosebud's center in place.
Step 6: The centerpoint of your spiral shall act as your rosebud's base and will hold your rosebud in place with a double-sided tape or some hot glue.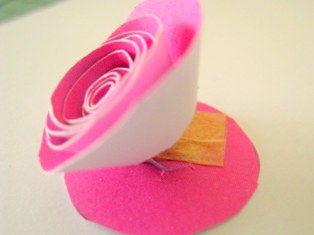 And that's it! Simply repeat the process until you get your desired number of paper roses.
Learning how to make paper roses will take a bit of practice and maybe a few trials and errors. But once you get the hang of it, it will be a piece of cake and you can make paper roses in less than 10 minutes!

Done here?
You might want to take a look at our other pages.. :)
Grab Free Printable Birthday Cards Online
I have here beautiful printable birthday cards for you to download and print at home for quick, last-minute greeting cards!


Making birthday cards is a whole lot of fun! And it can be really easy too. Browse our collection of handmade birthday cards for some easy birthday card ideas.

You can also go back to our main page on making paper flowers and choose another tutorial.

Go back from How to Make Paper Roses
to Let's Make Greeting Cards Homepage