How to Make Paper Flowers
Using Floral Patterned Papers
Learn how to make paper flowers with our easy tutorials loaded with lots of photos! With a little practice and some patience, you'll be making you own paper flowers for your projects! And that's saving a lot. :)



How to Make Paper Flowers: The Easiest Way
Probably the easiest and most time-saving way to make paper flowers for your cards is to cut and layer flower images from patterned papers. This is probably very basic to some and might not even require a tutorial but for the benefit of those who are very new to card-making or paper crafting, here's a very short and super-easy-to-follow set of instructions.
Materials
You'll need: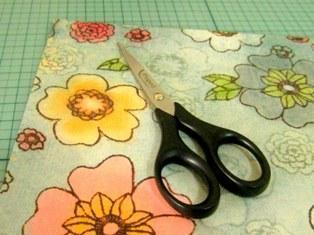 ♥ a floral patterned paper. Simply visit your local or online craft store and choose a patterned paper that has flowers printed on it. I would advice something that won't require a lot of intricate cutting.
♥ a fine-tipped pair of scissors
♥ adhesives. I used double-sided foam tape for additional dimension.

Instructions
Step 1: Using your fine-tipped scissors, cut out flowers of different sizes from your patterned paper. For this tutorial, I chose floral images in three different sizes.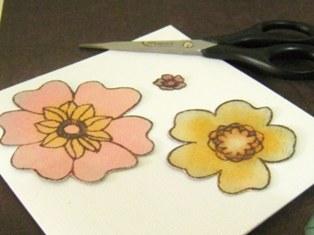 Step 2: Using double-sided foam tape, layer your flowers together, with the largest cutout at the bottom.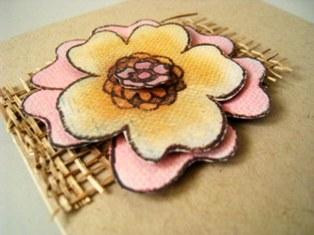 And you're done! I told you it would be a short tutorial.
Hmm.. Okay, I guess you're right, it was too short. How about if we just add in a card idea?
A Simple Thank You Card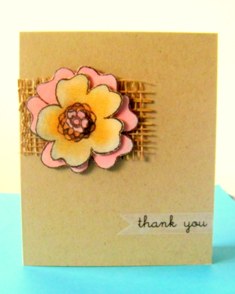 To make this card:
Step 1: Start with a kraft cardstock or a cardboard sheet. Cut it to your desired card size. Mine is 5x6 inches.
Step 2: Prepare a backing for your paper flower. I used a small sheet of woven fiber for mine to complement the color of the cardstock. You can also use fabric or even a small sheet of solid textured cardstock.
Step 3: Adhere your paper flower to your backing using hot glue. If you can avoid it, don't use double-sided tape when using anything made of a material other than paper, like fabric or fiber. Double-sided tape should only be used for paper products since it won't hold other materials together that well.
Step 4: Add in a sentiment for a finishing touch.
And voila! An easy-peasy thank you card while learning how to make paper flowers at the same time.
Hope you had fun!

If you enjoyed this, you might enjoy the other paper flower tutorials on our main page.

Grab Free Printable Birthday Cards Online
I have here beautiful printable birthday cards for you to download and print at home for quick, last-minute greeting cards!


Making birthday cards is a whole lot of fun! And it can be really easy too. Browse our collection of handmade birthday cards for some easy birthday card ideas.

Go back from How to Make Paper Flowers
to Let's Make Greeting Cards Homepage