Printable Christmas Labels
Looking for printable Christmas labels that you can download and print for your Christmas card envelopes and other Christmas crafts? We've got some gorgeous printable labels on this page!




Ready to send your card on its way to your loved one? Great! Just one more thing you might want to consider adding - Christmas labels.
These printable Christmas labels are perfect for adding a touch of Christmas feel to your Christmas card envelopes. Of course, your cards will always be the "main show" but giving the receiver a great teaser will also be highly appreciated.
How to Use These Labels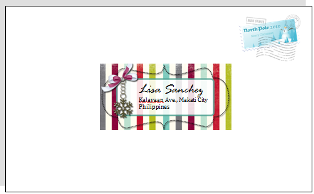 Simply click on the label that you want to download. This action will open a new window or tab with the actual size of the label. Right click on that image and click "Save image as.." Choose the folder where you want to save it and you're good to go! :)
Unless you want to write down the names and addresses personally, you can encode the details on these Christmas labels and play with whatever gorgeous fonts you have on your computer before printing. Simply open a new document in Microsoft Word, insert the label as a photo, adjust dimensions to your liking and add in your recipient's details through a text box. Print out the label and adhere to your envelope using double-sided tape. You can also use these labels for Christmas gifts, jars, folders, or simply anything and everything that you want to label!
A Few Reminders..
These labels are for your own personal use only please. I designed these labels simply to help make your card-making experience a little bit easier. :) You may edit they any way you want but you're not allowed to sell or distribute them in any way. Please don't put them up for download on your blogs or sites. If you want to share them with online and offline friends (which is flattering, thank you!), simply direct your friends to this page so they can download the printable Christmas labels themselves.
Contact Me
For any questions or concerns about these printables or any of my other projects, or if you simply want to say hello, please contact me through this form. I'll get back to you as soon as I can which is usually within 24 hours unless I'm out of town.. I'd also love it if you use the form to leave me feedback so I can further improve future projects and designs. :)
Free Newsletter
We'll be adding more ideas and printables regularly so if you haven't already, please subscribe to our free newsletter so we can let you in on what's new.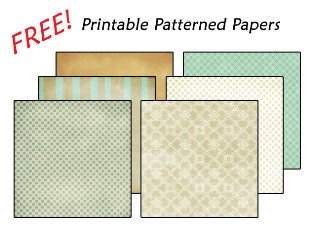 As a thank you for your support, we'll be sending you a download link to a gorgeous digital scrapbook paper pack that you can use for your cards and crafting projects! :)
Happy crafting and enjoy your printables!

PRINTABLE CHRISTMAS LABELS

Other pages you might be interested in..
Check out our page on Christmas Card Ideas! We take pride in the fact that all our cards are beginner-friendly and very doable so you should have no problem. ;)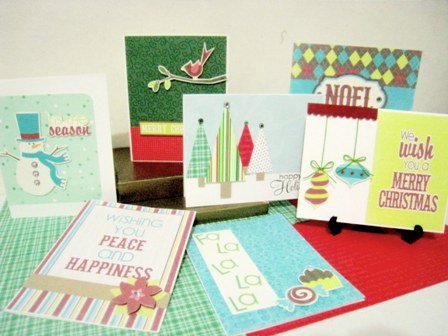 FREE Online Printable Christmas Cards
Cutting and pasting not your cup of tea? Pressed for time to make Christmas cards? You're in luck because we have free printable Christmas cards too. :)


Go back from Printable Christmas Labels
to Let's Make Greeting Cards Homepage