Top Ideas for
Valentine Greeting Cards
Inspiring ideas for Valentine greeting cards to make or print at home!
Make homemade Valentine cards today!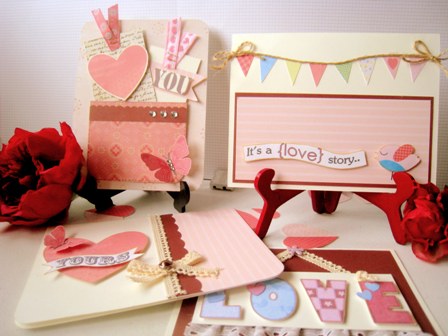 Looking for free ideas for Valentine greeting cards to make? You've come to the right place and you can now declare your search over. :) Here you'll find ideas for homemade Valentine cards with step-by-step tutorials that are guaranteed to make the experience easy as pie!
Homemade Valentine Cards: What's not to love?
If you adore making cards, you'll absolutely love making homemade Valentine cards! I mean, what's not to love? You get to work with red, pink, lace, flowers and hearts! For a hopeless romantic and girly-girl like me, that's heaven! :) You also get to put on paper what your heart longs to say to loved ones and show them how special they are. Who wouldn't want that right? With all the negativity happening today, we can never have too much love or feel too appreciated. :) And when it comes to showing appreciation, Valentine greeting cards will definitely go a loooong way!
Printable Valentine Cards
In a rush? Not the scissors-and-paste type? No worries! We've prepared printable Valentines cards for you too! They are absolutely free for download and personal use. You can even personalize them to add a love quote or even your loved one's name on the front. :) That should be fun!
Free Newsletter
Have you heard that we now have a mailing list? We send out FREE newsletters to all subscribers whenever we have exciting news like new card ideas, contests and freebies! We'd love to keep you in the loop! Please do subscribe to our free newsletter so we can always let you in on what's new.
As a thank you for your support, we've prepared a small welcome gift for you! :)
Contact Me
Got questions or simply wanna say hello? I love meeting new friends! Please contact me through this form. I'll get back to you as soon as I can which is usually within 24 hours unless I'm out of town..


---
EASY VALENTINE GREETING CARDS TO MAKE
---
VALENTINE CARD-MAKING CONTEST!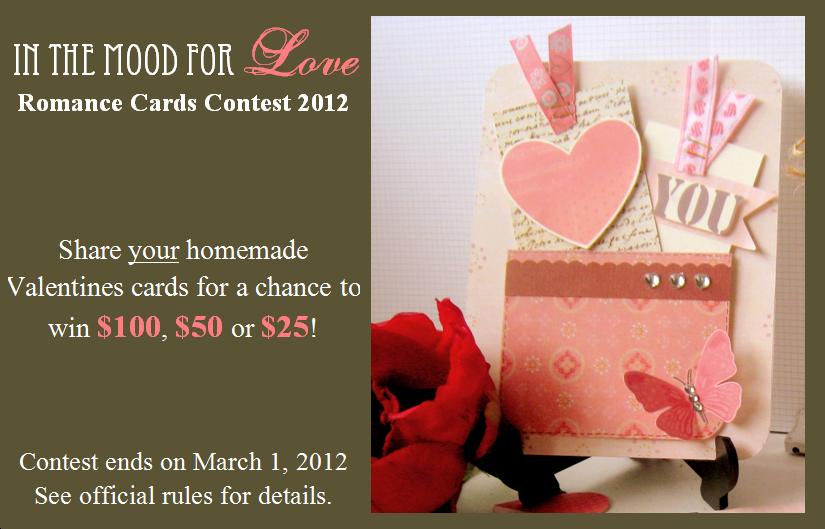 We're currently holding a contest for homemade Valentine cards! This is our first ever contest and needless to say, we're excited like crazy! And the entries so far? All I can say is that judging will be a super tough challenge! :) See all the gorgeous Valentine greeting cards that contestants have submitted and join in on the fun by visiting our
In the Mood for Love: Romance Cards Contest Page
!
---
FREE PRINTABLE VALENTINE CARDS

These are all absolutely FREE for download and personal use! Hope you enjoy using the printable Valentine cards!


---


Done with this page on Valentine Greeting Cards? You can choose another page through our navigation bar on the left. We've got lots more card ideas! Or you can also choose to go back to Let's Make Greeting Cards' Homepage.