Beautiful Love Cards Ideas
Looking for ideas on beautiful love cards that you can make yourself for your special someone? We've got just what you're looking for!
We've come up with some ideas for homemade Valentine cards that are sure to inspire you to try and make them!
Each idea comes with a step-by-step tutorial with lots of photos to make this your most fun and hassle-free card-making experience ever! :) We always try to give as detailed a tutorial as possible but if ever something needs more detailing, please let us know through this form. We'll be happy to help! :)
This page is for this homemade Valentine card idea:
If you're looking for another card tutorial, please check out our main page on beautiful love cards.


---
Materials and Supplies
Cardstock for card base. Used here is a cream cardstock.
Patterned paper. I wanted to make a soft and dreamy card so I chose a striped paper in pastel pink.
A small strip of cardstock or patterned paper. To contrast the soft pink and cream cardstock, I used a strip of dark brown cardstock.
Lace and a brad/button/pearl/rhinestone
A heart image. I printed and cut this heart image from Lettering Delights' Cloud Nine Graphic Set.
A butterfly image. I used one from the Butterflies and Blossoms Set although I just noticed that Cloud Nine also has a butterfly I could have used. Ah well..
A love sentiment
Decorative scissors - large scallop or cloud edge (Available in Amazon)
Adhesive - double-sided tape, hot glue, foam tape
Scissors
---
How to make this card:

Start with a card base of your desired color and size. I used a cream cardstock for this one and my card measures 5" x 6.5".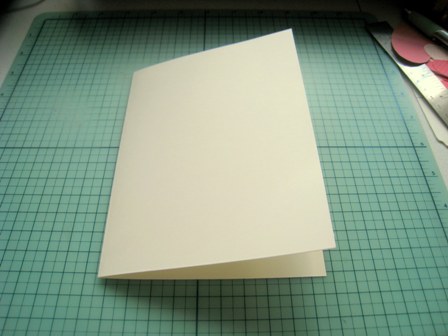 Round both corners where your card opens. Most card-makers use
corner punch rounders
to do this. If you don't have one, you can still have rounded corners! Just use this useful tip!
Scour through your stuff for anything with a rounded corner like an image, a card you received, a coaster or whatever you can find. Place it over the corner you want to round, aligning its edges to your card. Using a pencil, trace the rounded corner.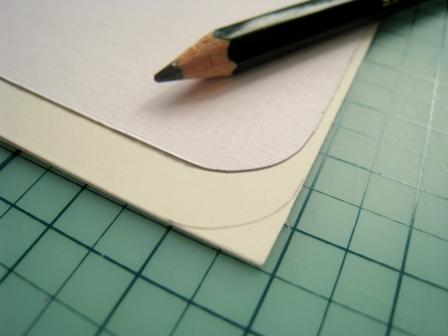 Cut along the pencil mark. And there you go! A rounded corner without shelling any cash! :)
Adhere your image and sentiment onto the left half of your card. Foam tape works wonders in creating dimension!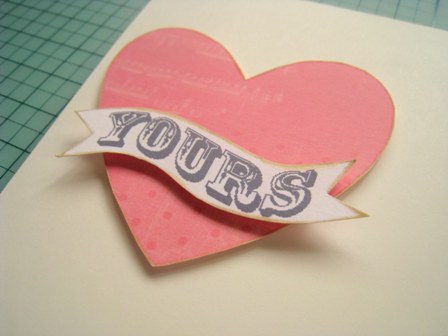 Measure and cut your patterned paper so that it will cover the right half of your card.
Following the rounded corner of your card, cut away any excess paper.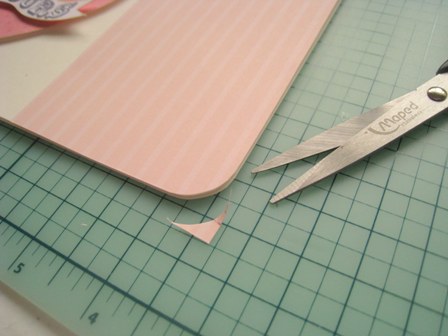 Take your strip of cardstock or patterned paper and carefully run your decorative scissors along one of the strip's longer edges. If you don't have decorative scissors, simply leave the strip as is. :)
Using double-sided tape, adhere your strip along the edge of your patterned paper. Cover the edge by running a lace along it. Add in a bow with a brad/button/pearl/rhinestone at its center.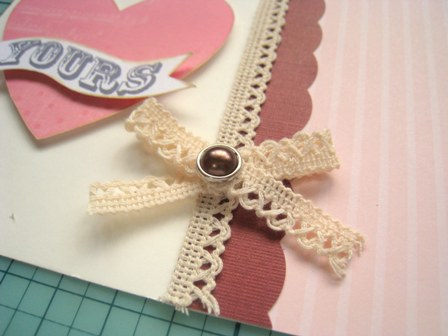 Take your butterfly image and position it on the upper left portion of your heart. Only glue the butterfly's body to your card. We need the wings free of any adhesive for the last step. Apply some glitter glue along the butterfly's body and set aside to dry. I usually leave it overnight to make sure it's all dried up. :)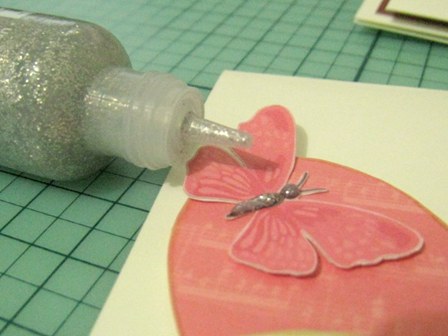 Fold the butterfly's wings toward you for a three-dimensional effect. A beautiful finishing touch!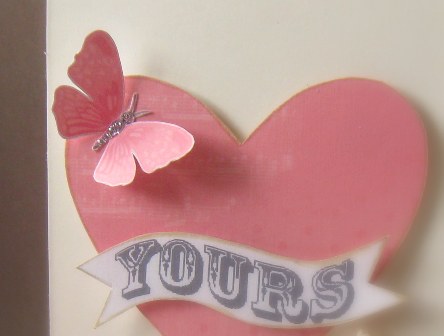 All done!
---
Hope you had fun making one of our beautiful love cards! If you're on a roll and would love to make a few more, we have more beautiful love cards on our main page for Valentine Greeting Cards! :)


Free Newsletter
We'll be adding more ideas and printables regularly so if you haven't already, please subscribe to our free newsletter so we can let you in on what's new.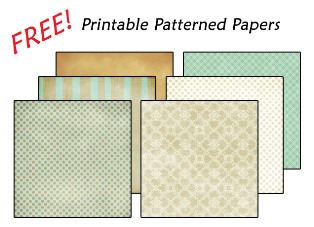 As a thank you for your support, we'll be sending you a download link to a gorgeous digital scrapbook paper pack that you can use for your cards and crafting projects! :)


If you're not the paper and scissors type, our collection of printable beautiful love cards would be perfect for you! FREE for download and printing at home, you'll have homemade Valentine cards in no time!


Done here? You can choose another page through our navigation bar on the left. We've got lots more card ideas and more beautiful love cards too! Or you can also choose to go back to Let's Make Greeting Cards' Homepage.