How To Make Greeting Cards
Learn how to make greeting cards and make every occasion more special with a specially handmade gift. This website is overflowing with beautiful card ideas, tutorials and photos to inspire you to unleash your creativity and start making greeting cards! Today, DT Member Aileen will show you a clean and simple summer card idea and teach you in details how to make it!
---
Thinking of You This Summer
---
I'll admit, I'm not the greatest fan of summer! Here in the Philippines, summer means a temperature so high you wouldn't want to go outside. It's so hot you wouldn't want to do anything at all, especially for someone who's not a beach lover (I really am not, believe it!).
Anyway, if you would like to learn how to make greeting cards and not extremely up for a season (any season for that matter), you can still come up with a nice-looking card, armored just with a sheet of good paper, a heartfelt sentiment, and just the 'name' of that season or any sentiment. ;)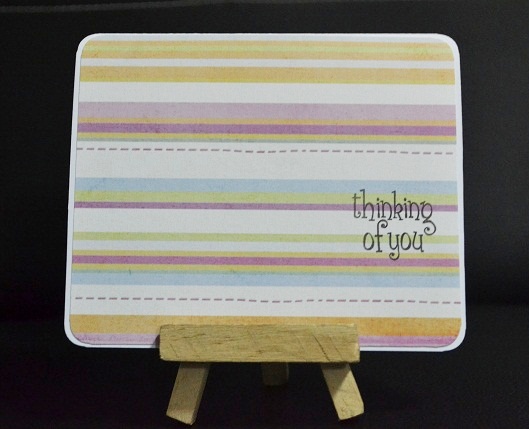 Materials:
White cardstock
Black cardstock
Colorful patterned paper
Sentiment stamp
Alphabet cut-outs (you may use alphabet die-cuts and a die-cutting machine)
Glue
Corner Chomper
---
---
Steps:
Gather your supplies. To make an A2 card, cut an 8.5 x 5.5 in cardstock.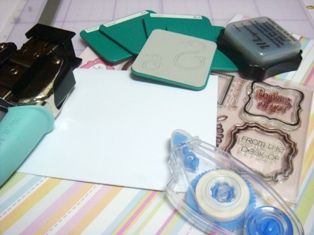 Score in half and chomp the corners.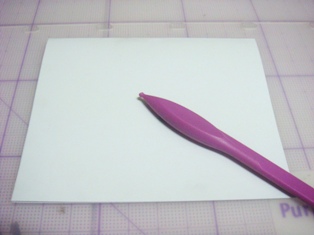 Cut a piece slightly smaller than the white cardstock using the patterned paper.
Chomp the corners of the patterned paper as well.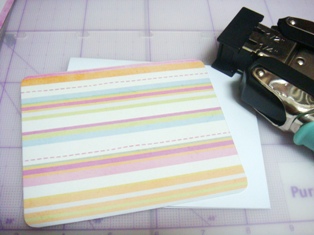 Adhere the patterned paper onto the white card stock.
Stamp your sentiment. Mine says, "thinking of you".
Cut out the letters s, u, m, m, e, r using black cardstock, die-cuts, and die-cutting machines.
Using the leftover patterned papers, cut six squares. Make sure that they are smaller than the cut-out letters.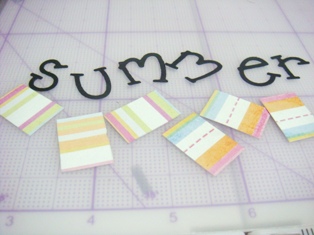 Any way you want, adhere your letters onto the squares.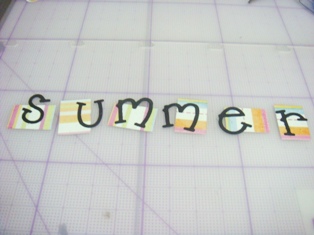 Then, adhere each letter to the inside of the card. I put the "s", "u", "m" on top, then the "m", "e", "r" on the inside.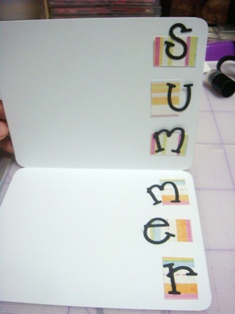 I hand wrote the word "this" to complete my sentiment and say "thinking of you… this summer".
And there you have it! Your card does not necessarily have to have those 'summer-y' figures. The word "summer" will do, don't you think? :D
With that, you already have the basics on how to make greeting cards. You only need to have on hand some cardstock, papers, scissors, glue and a healthy dose of creativity! :)
More Tutorials on How to Make Greeting Cards
Let's Make Greeting Cards Homepage