Handmade Christmas Card Ideas
Here you'll find Handmade Christmas Card Ideas you can surely recreate! Why do I say so? Because all of the graphics and sentiments I used are available online. :)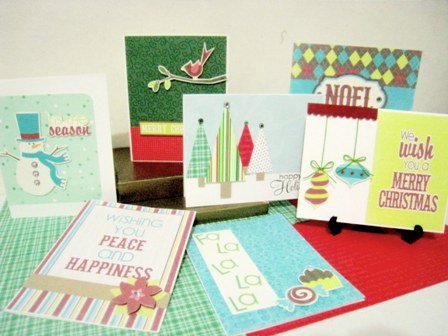 These cards have got to be the easiest and most hassle-free Christmas cards I've ever done! I actually finished making all seven of them in one night. They're so easy you'll want to cry. With tears of joy, of course. :)
These cards are going to be shipped to New Jersey to my dear Grandma. She's the sweetest! I seriously can't remember a time when she hasn't supported me in my endeavors. She sends me crafting supplies all the time and as a huge thank you, I thought it would be a good thing to show her what my projects look like.
I used Lettering Delights' Peppermint Holiday Collection for almost everything (papers, graphics, sentiments) except for a few papers from Doodlebug Design. I L-O-V-E the Peppermint Holiday Collection! Everything can be mixed and matched, it's simply effortless to create a Christmas card.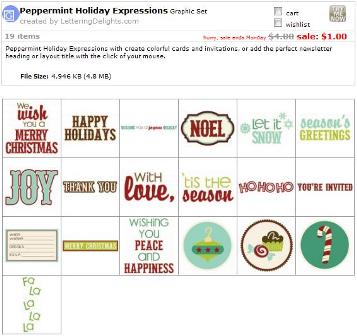 The collection even has Christmas Photo Cards!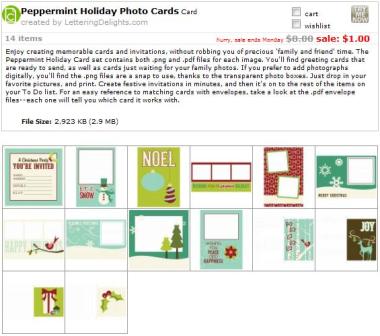 Since these are basic cut and paste cards, I didn't think writing step-by-step tutorials is necessary. If there's anything at all that you'd like to know about these handmade Christmas card ideas, please feel free to drop me a note.
What I will upload soon is a tutorial on how to make the most of your digital goodies: how to download, resize, position and print digital images and papers. Just all the basics. And we're going to shy away from Photoshop for now. It has a really steep learning curve and I wanted to make your card-making experience as enjoyable as possible. So.. we're going to use the easy, basic, you-can-even-close-your-eyes-while-using-it Microsoft Word! :)
If you haven't already, please subscribe to my FREE newsletter so I can let you in on what's new. :) As a thank you for your support, I'll be sending you a FREE pack of gorgeous digital papers to jump start your card-making hobby!

Handmade Christmas Card Ideas

Got your card but can't figure out what to say? We've got a collection of Christmas card sayings you can check out. One is sure to be perfect for your card. :)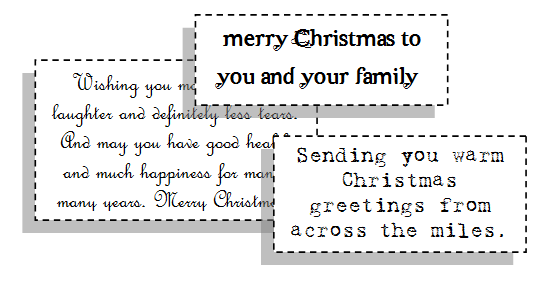 Got too many cards to make that you're just 101% sure you won't be able to make enough in time for the holidays? Don't worry, we've got the perfect solution!
FREE Online Printable Christmas Cards


On a roll? Check out our page for Christmas Card Ideas
Go back from Handmade Christmas Card Ideas
to Let's Make Greeting Cards Homepage