The Design Team │ Dottie Seubert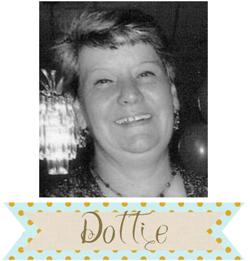 {Visit My Blog}


How long have you been making cards?

I have been making cards for almost 2 years now .

How would you describe your crafting style?

I love all styles of card making.

Any favorite techniques?

I don't have only one I am very versatile.

What crafting product can you absolutely not live without?

There are many products I can't do without such as my Sizzix and Spellbinder machines.

Any favorite craft supplies manufacturers?

I enjoy using lots of craft dies but also love Jolee and others.

Where do you find inspiration?

I am very lucky that I think about what I want to create before I do it. I try many things before I complete my projects.

Anything else about you that you'd like to share with us?

I love creating cards and altering things but I am a wife, a mom and grandmother first and I love my family. I now live on the west coast of Florida for 21 yrs formally of New Jersey which I will always miss. I am so honored to be a part of this design team.


Entry Card
Click photo for the tutorial!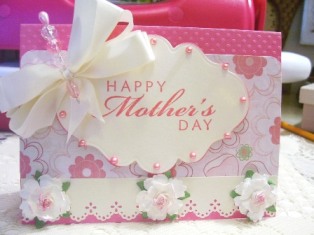 Meet the LMGC Design Team!
Back to Let's Make Greeting Cards Homepage