The Design Team
│ April San Pedro │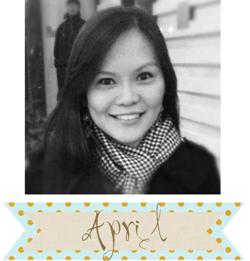 {Visit My Blog}


How long have you been making cards?

I am very new in card making. I just started this year making cards with simple materials but I have been paper crafting professionally for almost 3 years now.

How would you describe your crafting style?

I am always drawn with simple and chic designs and so I think I have also develop the same style with regards to my crafting.

Any favorite techniques?

It's so hard to distinguish which technique is my favorite, as it will vary base on the design. However, I'm always fond of stamping and pop-up cards.

What crafting product can you absolutely not live without?

Oh my! This is a tough question since I think all the crafting products are so important to me, haha. But I have become so obsessed with rubber stamps and border punchers, so I think these are the products I really can't live without.

Any favorite craft supplies manufacturers?

This is actually a biased answer because I'm a very big fan of Martha Stewart. And so when I found out about her tools and other craft supplies, it has always been my favorite. It's like I never looked at other products at all, haha. But apart from that, the Sizzix die cut machine is also one of my favorite.

Where do you find inspiration?

Books have been one of my greatest sources of inspiration. I always refer back to my craft books every time I need to design or create something.

Anything else about you that you'd like to share with us?

This is really exciting for me. I never thought I would be part of a design team or any craft team at all. I'm pretty sure, the next few months will be filled with inspiring ideas.


Entry Card
Click photo for the tutorial!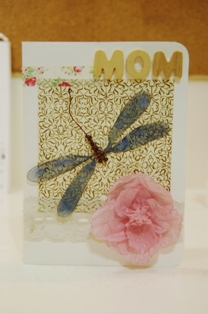 Meet the LMGC Design Team!
Back to Let's Make Greeting Cards Homepage