Heart Mosaic
by Mai Garcia
(Manila, Philippines)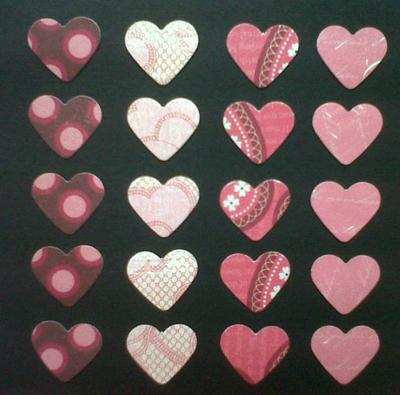 Heart Mosaic


Materials:



4 different but coordinating patterned papers


Heart puncher


Black cardstock


White cardstock


Steps:


Punch 5 hearts from each patterned paper, giving you 20 hearts in all.


Using a pencil and a ruler, draw a line on the black card stock where you will glue the hearts.


I did a vertical pattern – Paste the hearts of the same design vertically. (You can always do a horizontal or diagonal pattern, though.)


Do this until you filled in the black cardstock.


Adhere the black cardstock onto a white cardstock.


More projects on my blog,
Publicly Private
.