Floral Love Card
by Rosie de Chicas
(San Miguel, El Salvador)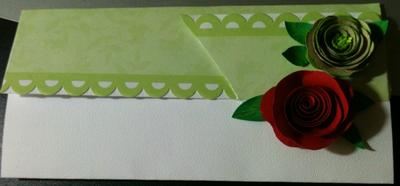 I made this card for a friend who wanted to give his girlfriend a special handmade card. In his opinion, handmade cards are more special than "machinemade" acrds.


This card is so easy to make because you only need a sheet of cardstock, a piece of designer paper, two little pieces of cardstock for the flowers,and your own creativity =)...
one of these days, I will show you how to make the card base and also the 3d flowers =)
I hope you like it!!