The Design Team
│ Christy Schumacher │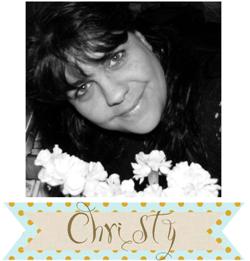 {Visit My Blog}


How long have you been making cards?

I have been creating cards for around 4 years now.

How would you describe your crafting style?

My style is free-spirited, meaning I do not have a specific style, that I create each card differently which makes them all unique.

Any favorite techniques?

I love to emboss - heat & dry, I love to use my Cricut machine, I really like ripped paper effects on cards, and distressing.

What crafting product can you absolutely not live without?

My pink ATG is an essential for me as well as my Fiskars paper trimmer, and my Cricut.

Any favorite craft supplies manufacturers?

I love love love Echo Park anything I just cannot get enough of their products. I love Fiskars for scissors & trimmers. I love Provo Craft for all the Cricut products as well.

Where do you find inspiration?

I find inspiration in books, magazines, looking at other peoples projects, looking back at my older projects...I also find inspiration from colors and nature.

Anything else about you that you'd like to share with us?

I am 40 years old living in Milford, Ohio. Mother of 2 college students as well as 4 kitty cats. Eric is the man in my life who supports me 110% in all that I do. I work as a Certified Scrapbook Instructor for 2 Michael's locations here in Cincinnati, Ohio area as well as teach at the Middletown Arts Center as the Scrapbook and Stamping Instructor. I love to create cards to brighten someone's day. What I love more is to help others do the same.


Entry Card
Click photo for the tutorial!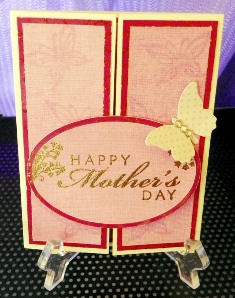 Meet the LMGC Design Team!
Back to Let's Make Greeting Cards Homepage